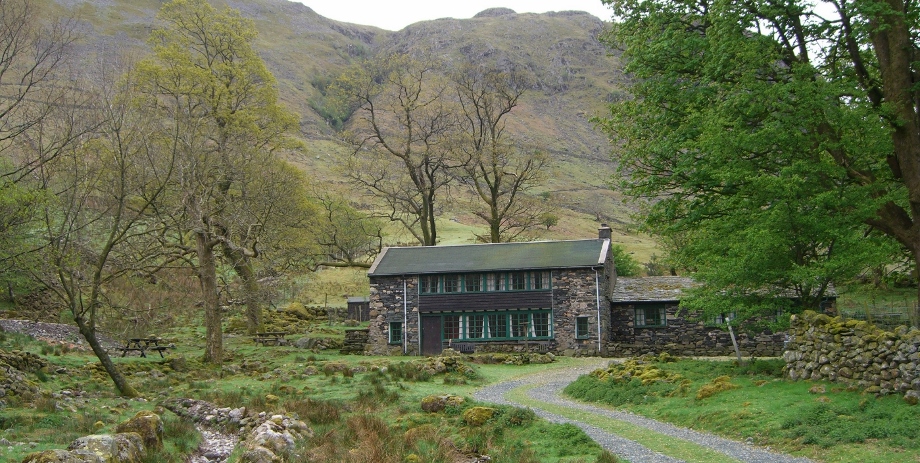 High House - Seathwaite, Borrowdale
High House is a restored and converted 16th/17th century farmhouse in its own grounds, situated near the hamlet of Seathwaite in Borrowdale, in the English Lake District, OS Grid Reference NY235119 - see map. It offers a high standard of bunkhouse/hostel self catering accommodation, and is considered by many to be the best in the Lakes. As well as walking and climbing clubs, High House is regularly used by outdoor educational groups, and corporate groups for seminar use.
High House has no postal address, but for satnav purposes the post code of the farm in Seathwaite is CA12 5XJ
Its superb location is one of the many reasons that visiting groups often refer to is as their favourite bunkhouse. Being just off the track to Sty Head and Grains Ghyll, the central fells such as Scafell, Great End, and Great Gable can be ascended without the need to drive the car.
The view below was taken from Base Brown looking down Borrowdale towards Rosthwaite in the distance, with Seathwaite in the foreground and High House in the the centre in the group of trees which nestle under the slopes of Glaramara. The track to Great Gable and the Scafell range via either Sty Head or Esk Hause can be seen leading off to the right, with the Helvellyn range in the far distance.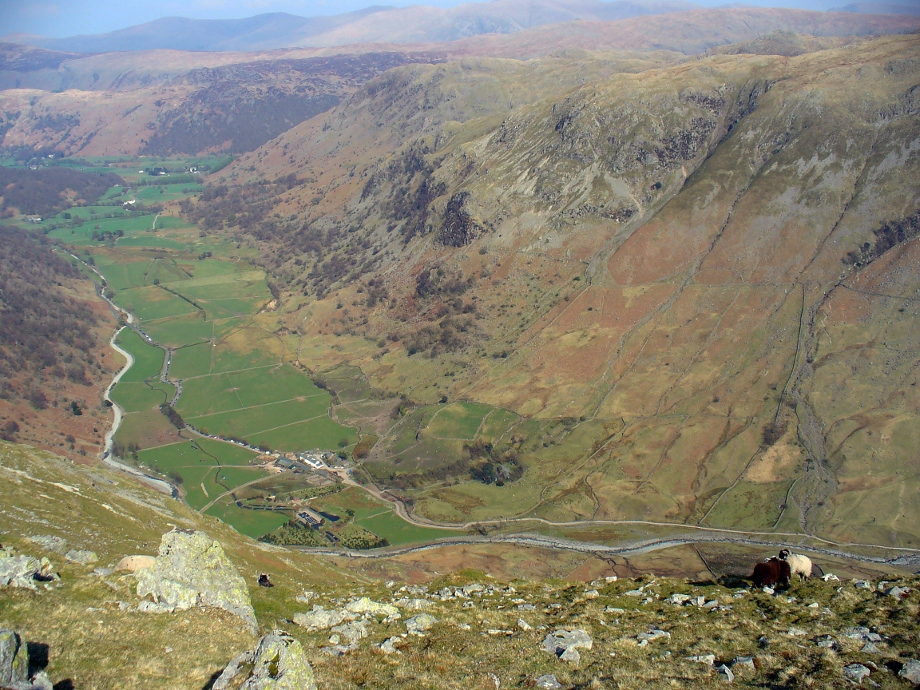 News
-This is the new site for High House so please update your bookmark/favourites accordingly

- June. A red squirrel family was observed in the grounds of High House on three successive days. This appears to be the first-time red squirrels have been seen at High House in living memory.
- Exclusive use of High House for mid-week bookings only, including the members room, can be gained for an extra £25 per night
- 2017 - All weekends have now been booked, but there are plenty of mid-weeks available. Availability
- 2018 - The weekends are going fast and there are now only five available to book. Check out the availability now
©2014 Wizard Wheeze Promotions